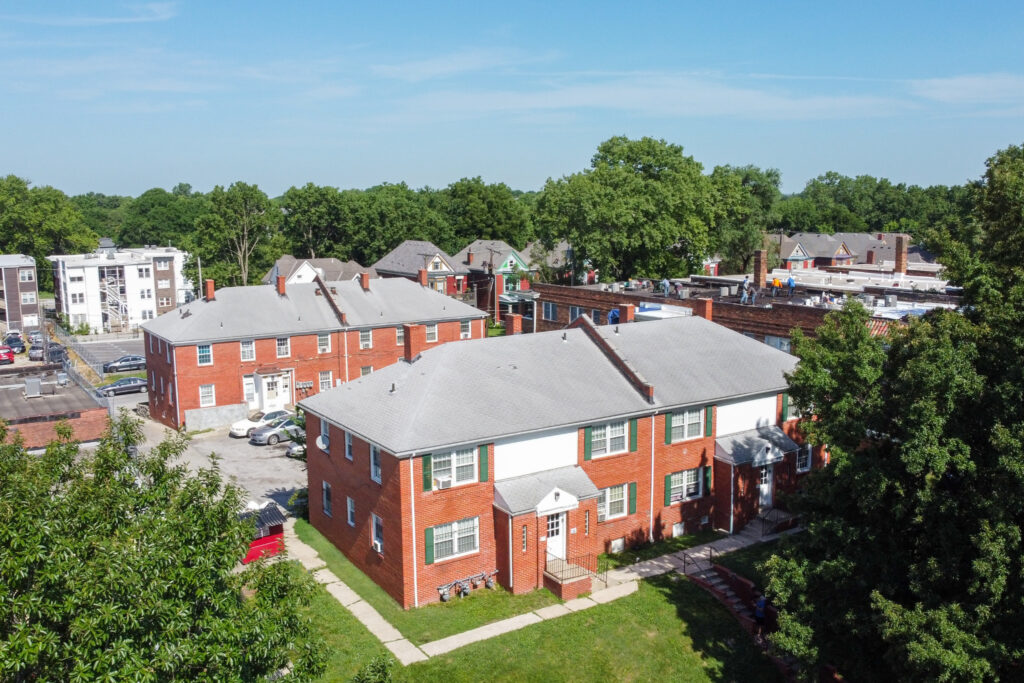 Active
The Olivia Apartments
Property
DESCRIPTION
Two 8 unit buildings on one parcel spanning two iconic streets in the historic Northeast. In between the buildings there is parking. Desirable two story durable brick buildings with a solid value add component and upside on rents. 
Why we love it: Gladstone Blvd. is the crown jewel of the historic northeast. There is so much growth in the area – two new coffee shops, renown medical school expansion, and the long awaited re-opening of the Kansas City Museum. The buzz is in the historic northeast and prices have been on a tear. 
The challenge: Half of the units still need to be rehabbed, no central air, and units will always be one bedroom / one bathroom. 
Buyer Detail and Financials
GALLERY
Copyright © 2021, LUTZ All Rights Reserved.
Usage of this site constitutes acceptance of the Terms of Service, DMCA Policy and Privacy Policy.